Central to the Christian understanding of Easter is that Jesus rose from the dead; from death came New Life.
Christianity's bold claim is that because of Jesus rising from the dead we can experience His New Life. To really Experience Easter, is to experience God's New Life for you.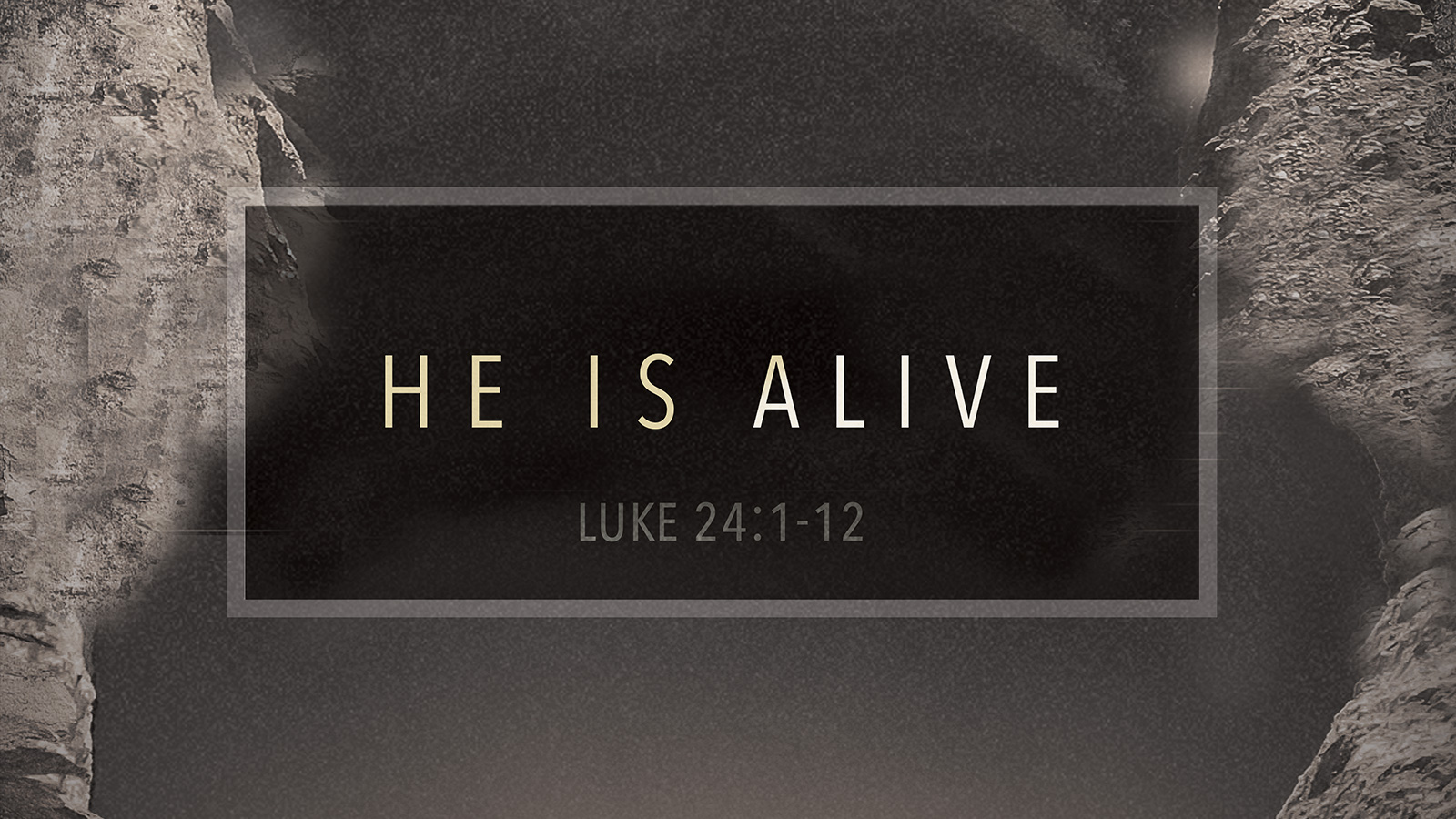 The Resurrection is a mystery for nobody witnessed it.
Luke tells us that, after the Sabbath on the first Easter Sunday 'very early in the morning, Mary Magdalene and two other women took the spices they had prepared and went to the tomb where Jesus had been laid.
They expected to discover and tend a corpse, but instead 'they found the stone rolled away from the tomb. When they entered, they did not find the body of the Lord Jesus.
While they were wondering about this, suddenly two men in clothes that gleamed like lightening stood beside them. In their fright the women bowed down with their faces to the ground, but the men said to them,
"Why do you look for the living among the dead? He is not here; he has risen! Remember how he told you, while he was still with you in Galilee, 'The Son of Man must be delivered into the hands of sinful men, be crucified and on the third day be raised again.'" Then they remembered his words.'
The descriptions of the first Easter Sunday are filled with amazement, confusion, fear, excitement and joyful unbelief as the friends of Jesus try to come to terms with what has happened and take in the truth of it.
Faced by the question: "Why do you look for the living among the dead?" – they see the truth that Jesus has trampled down death by his dying and gives life to the dead.
By his resurrection Jesus has proved himself stronger than hatred, evil and death. So we can all proclaim with Paul when he wrote:
"I am convinced that neither death nor life, neither angels nor demons, neither the present nor the future, nor any powers, neither height nor depth, nor anything else in all creation will be able to separate us from the love of God that is in Christ Jesus our Lord."
At another point Paul spoke of the Easter faith in these terms: "None of us lives to himself alone and none of us dies to himself alone. If we live, we live to the Lord; and if we die, we die to the Lord, so whether we live or die, we belong to the Lord. For this very reason, Christ died and returned to life so that he might be the Lord of both the dead and the living."
Try praying
Jesus, I pray that this Easter
I will experience New Life in You.
Amen.

Alleluia! Christ is risen. He is risen indeed. Alleluia!
---
Hope Compassion Friendship Anxiety Pain New Life Your Story